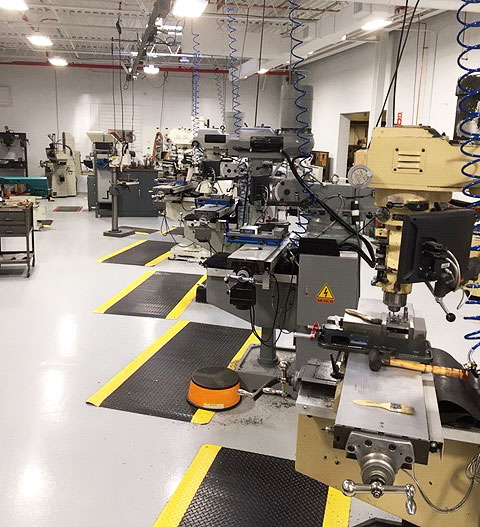 It's been full-steam ahead with the facility reorganization that we first unveiled back in November, and we are happy to report that we are fully up and running in our first phase of upgraded spaces.
A dedicated new office space now houses our CAD and tool design operations. Right outside the door in our new tool room, wire EDM machines are in place and firing on all cylinders. Mills, surface grinders and lathes have also been cleaned up and moved to the new space.
LEDs were installed in place of fluorescent lighting, new steel racks were built and installed, and our tool makers' benches have even been repainted. A new state-of-the-art dust collection system is also being installed. It's a clean, efficiently designed space that will allow our team to thrive for years to come and support increased capacity in our core business.
So, what's next? Our old tool room will be refurbished, and our production area reorganized. Stay tuned for further updates as we move through 2019.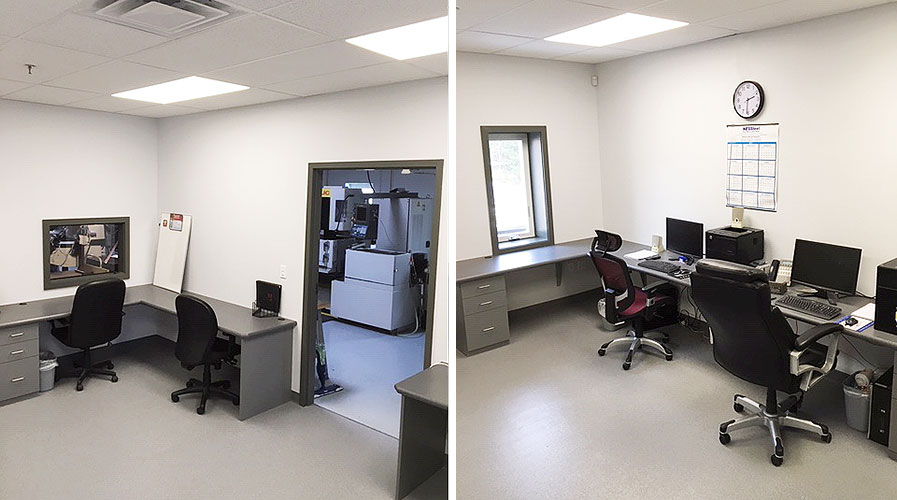 New office for CAD and tool design with easy access to the tool room.

EDM machines stationed directly outside the office.
Mills, surface grinders and lathes all moved into the new tool room: