About Fourslide Spring and Stamping, Inc.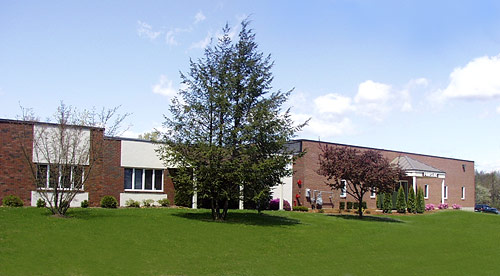 Fourslide Spring & Stamping is located in Bristol, Connecticut.
We are parts makers.
With more than 50 years of experience, Fourslide Spring and Stamping is a recognized leader in the fabrication of formed metal parts. We produce precision metal stampings, flat springs, metal clips and wire and ribbon forms for a wide range of medical, electrical, automotive, aerospace, military and general industrial goods applications.
Our skilled craftsmen, in-house tooling, and versatile high performance automatic machinery enable Fourslide Spring and Stamping to fabricate parts in all sizes and shapes (including complex forms and multiple bends) to customers' specifications and close tolerances. Click here to read more about Fourslide's capabilities to find out whether or not our process is right for your part.
Our personalized, step-by-step service, from customer print through tool design and build, to pilot sampling and finished production components, ensures that all customer requirements are met, with on-time delivery at competitive prices. We maintain the highest standards of quality, as evidenced by our ISO 9001:2015 certification. All parts are proudly made in the USA at our facility in Bristol, CT.