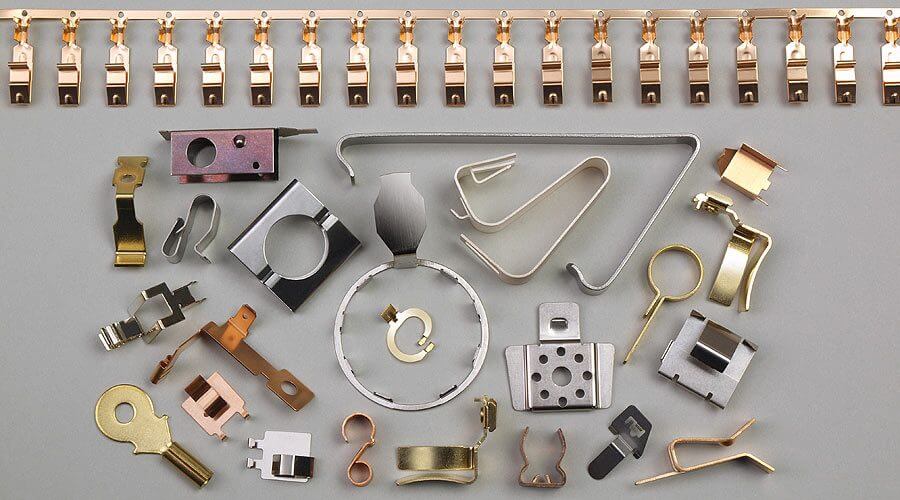 Metal Parts Contract Manufacturing
Fourslide Spring and Stamping, Inc. is an ISO 9001:2015 certified manufacturer of spring and wire products, including Fourslide-produced flat springs, contacts (including battery contacts), connectors, metal clips and metal stampings. We specialize in fabrications from strip (.003" to .075" thick and .020" to 2.00" wide) or wire (up to .180" dia.), in a large variety of ferrous and nonferrous materials. Click here to request a prompt quotation.
The Latest From our Blog...
Many manufacturers have long employed the fourslide process to produce formed parts with multiple bends and forms. Fewer, however, consider the fourslide process when faced with flatter parts, such as those pictured here.
READ MORE →