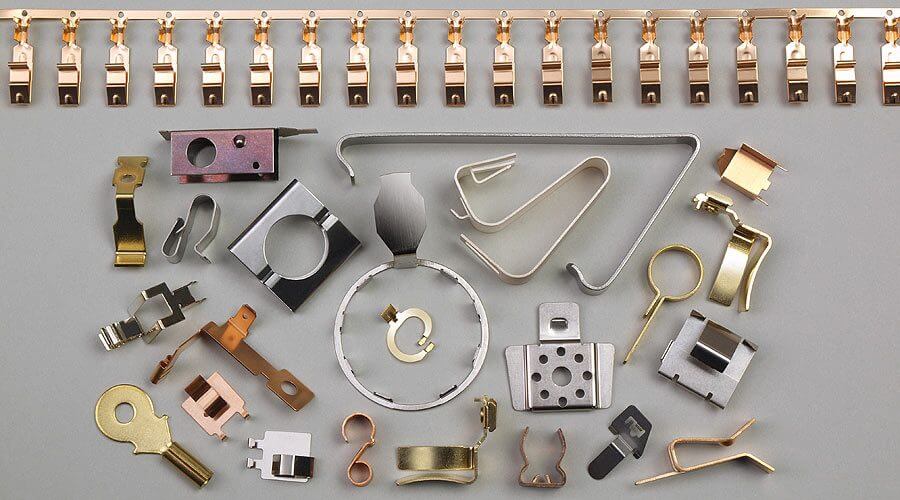 Fourslide Metal Parts Manufacturing
Fourslide Spring and Stamping, Inc. is an ISO 9001:2015 certified contract manufacturer of custom spring and wire products, including Fourslide-produced flat springs, electrical contacts (including battery contacts), connectors, metal clips and metal stampings.
We specialize in fabrications from strip (.003" to .075" thick and .020" to 2.00" wide) or wire (up to .180" dia.), in a large variety of ferrous and nonferrous materials. All parts are proudly made in the USA at our facility in Bristol, CT. Click here to request a prompt quotation.
Request a Quote.
The Latest From our Blog...
Meet the newest member of our quality team! We purchased this Keyence IM-8000 Series Image Dimension Measurement System in February. It has immediately impacted our quality control and production processes, enhancing our ability to ensure that every part we deliver exceeds acceptable tolerances.
READ MORE →