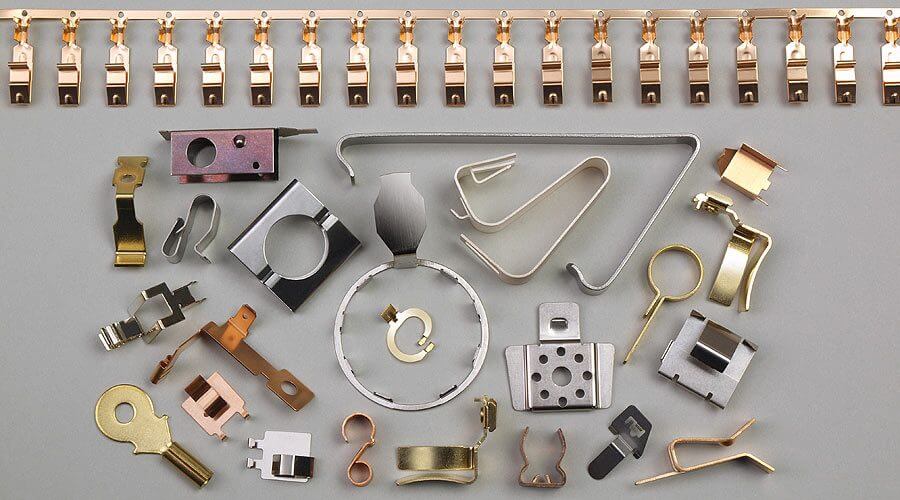 Metal Parts Contract Manufacturing
Fourslide Spring and Stamping, Inc. is an ISO 9001:2015 certified manufacturer of spring and wire products, including Fourslide-produced flat springs, contacts (including battery contacts), connectors, metal clips and metal stampings. We specialize in fabrications from strip (.003" to .075" thick and .020" to 2.00" wide) or wire (up to .180" dia.), in a large variety of ferrous and nonferrous materials. All parts are proudly made in the USA at our facility in Bristol, CT. Click here to request a prompt quotation.
The Latest From our Blog...
We get this question every day as manufacturers struggle with ballooning lead times, expensive changes to tooling, and quality control for critical components. And the answer may surprise you! Sophisticated high-volume parts that traditionally required complex tooling on a progressive power press can be an excellent fit for the fourslide manufacturing process. With its unique […]
READ MORE →